KWH Made the Cover of Hello May Magazine
Today, our Real Bride Caroline is gracing the cover of Issue 36 of Hello May Magazine! She chose the forever stunning Lola gown from our LUXE collection which is celebrated for its form fitting designs covered in hand sewn beading. Whilst Lola is completely sold out, we have a few favourite gowns like Anya, Fontanne, Shelby and Perry which we know you will adore just as much.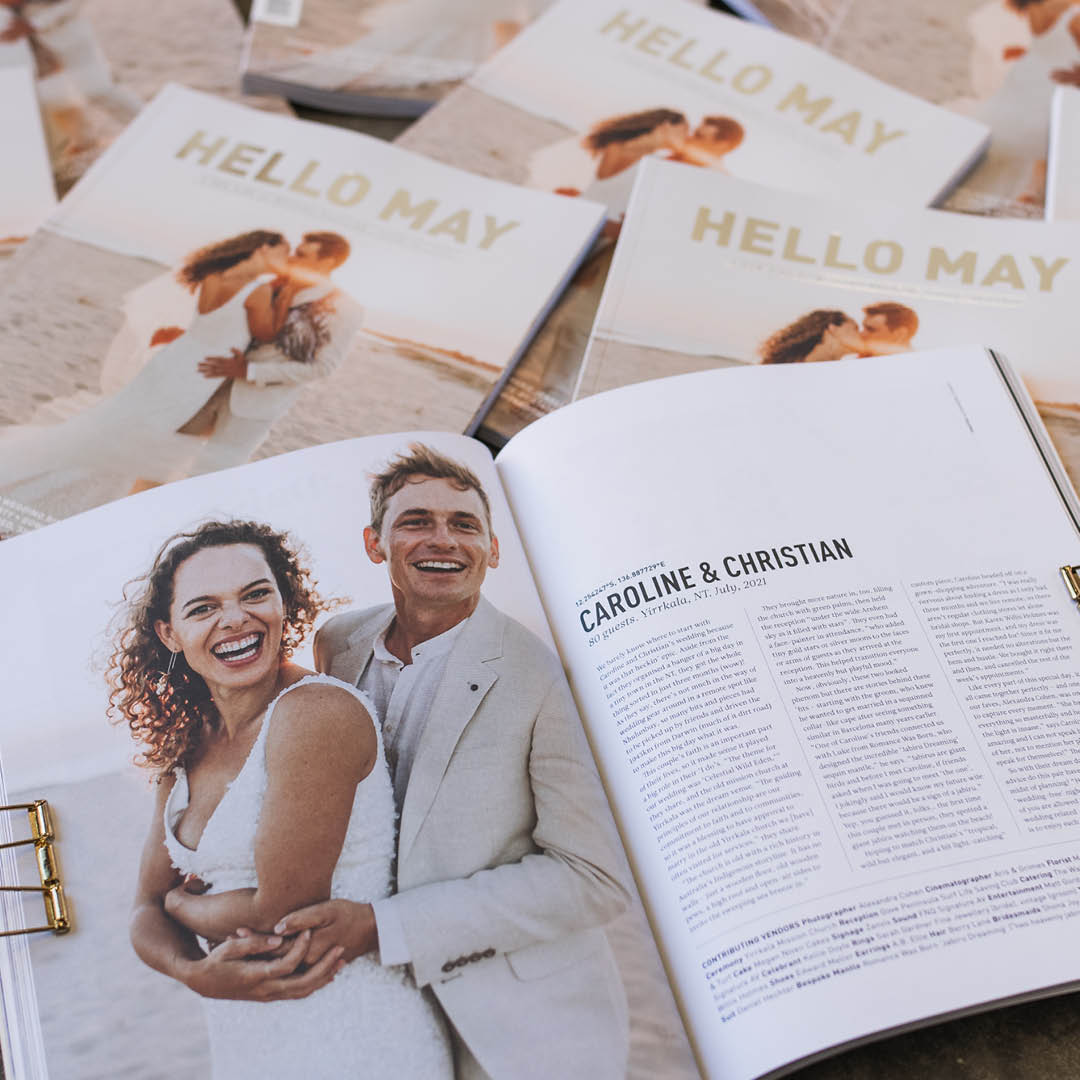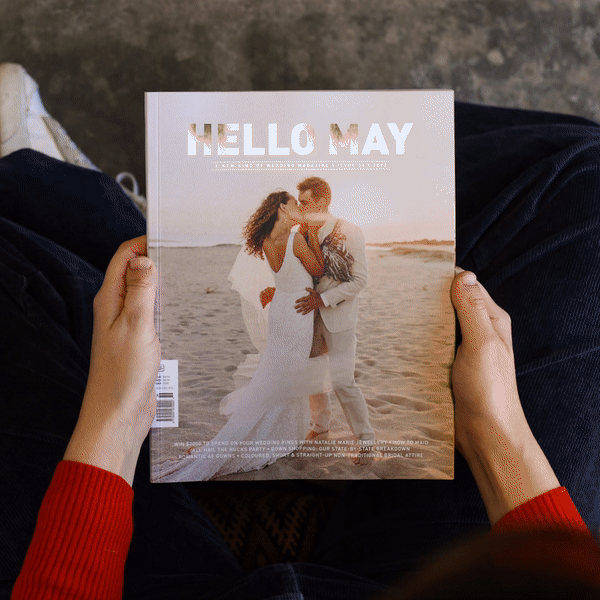 This week we sat down with the editor of bridal magazine Hello May's, Sophie Lord and both answered some quick fire questions about this epic wedding.
KWH: It's such an honour to have a Hello May cover, what was it about Caroline's wedding that made it cover-worthy (apart from the dress, of course!)?
Sophie Lord: The pure joy and love radiating from
Alexandra Cohen's
 images first attracted us to Caroline and Christian's day (followed closely by that amazing gown, of course!) It just fills us with joy when we see couples really, truly and honestly 'doing them' on their day, rather than copying what someone else has done or filling their day with elements that are trending on Pinterest. We always say we don't choose the cover, the cover chooses us, and this image jumped out at us right away.
KWH: So many of our brides dream to be featured in HM, what are 3 key things you look for when considering features?
SL: We always tell couples that being featured on a blog or in a magazine should be the last thing on their mind. The best way to get featured is just to relax and focus on soaking up the company of those you love the most and having a roaring good time whilst you're at it. Let your amazing team of vendors worry about the rest.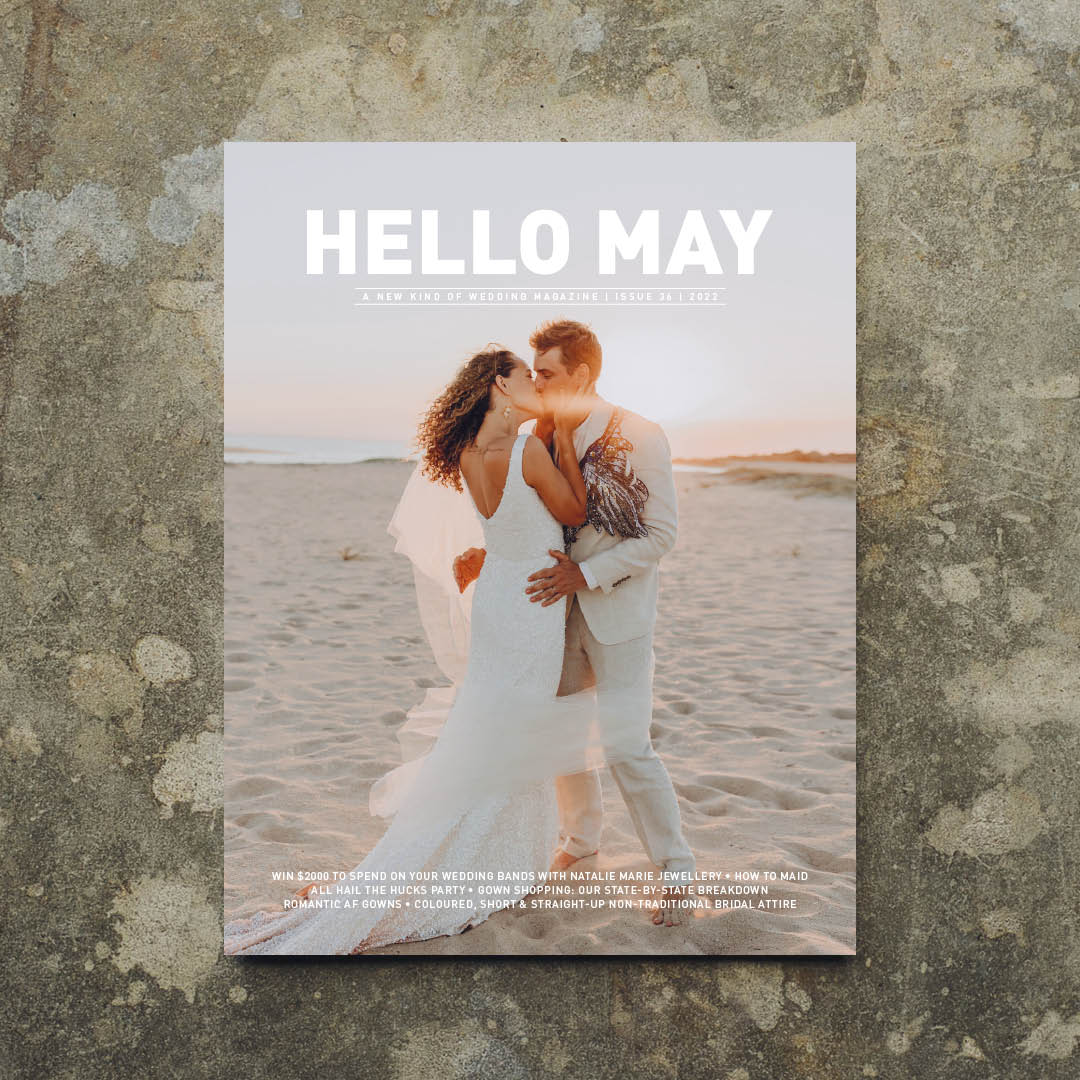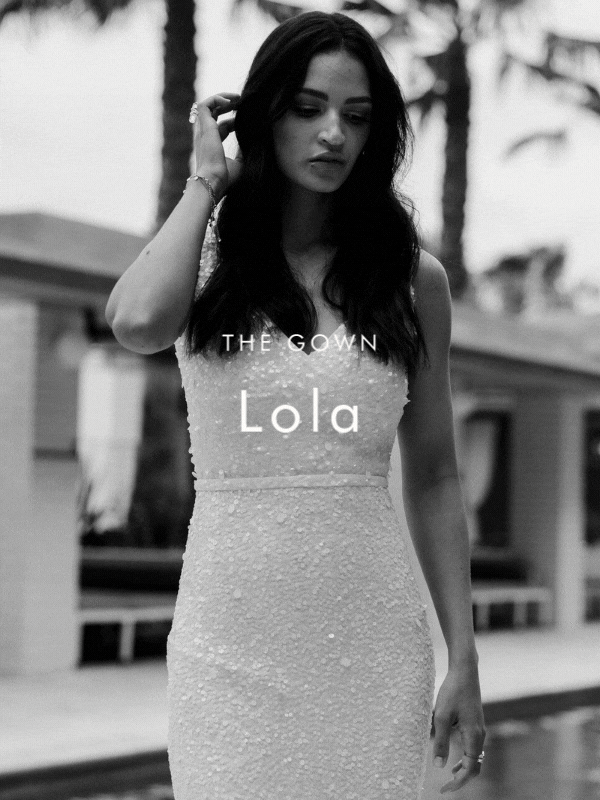 Sophie Lord: Tell us a little about the Lola gown.
KWH: The Lola gown is such an exquisite gown – it is form fitting and of course covered in hand sewn sequins. It has a soft V-neck that sits right at the edge of the shoulders which makes your décolletage look striking and help give an hourglass silhouette. It was inspired by our Anya gown for its beading and the Fontanne gown for its silhouettes. If you love Lola, [the updated] Anya or Fontanne gowns would be perfect for you.
SL: Our cover bride shopped this gown from the LUXE collection. What inspires these designs?
KWH: We wanted a collection that was figure flattering and sexy – the kind of collection that can be worn to a ceremony with a veil or train and transformed into an evening gown.
SL: What kinds of silhouettes can brides expect from LUXE gowns?
KWH: Think sexy, figure hugging gowns that highlight all your best parts! Because the heavy beading is cut on the bias, they are flattering to all sizes and shapes and our brides feel held in, secured and confident.
SL: What is the overriding feeling you get seeing your bride's big days play out?
KWH: Very proud and we often get goosebumps when their photos pop up online and in our inbox. We just feel so privileged to be a part of our brides biggest day and that they chose us to design their gown.
Similar gowns we know you will love:Anya, Shelby, Fontanne and Perry